Ultimate Guide to Search Engine Evaluator Jobs Online | No Experience Required!
Search engine evaluator jobs online from home – no experience required!
Search engine evaluation is a legitimate way to make money online. If you want to work online from home for Google and get paid for searching the web, then looking into search engine evaluator jobs online is for you! The best part of search engine evaluator jobs is that they can be done from home and with no experience required!
Today, I will explain to you exactly what a search engine evaluator does, what it pays, and the pros and cons to the job. As someone who has worked in this field as a rater for over two years now, it is one of the remote jobs that I highly recommend to those looking to work from home.
I have worked for three of these companies, (Appen, Lionbridge, and Zero Chaos), and can tell you that they are 100% legit.
Find the best remote jobs of 2023 and join our FB group to find daily wfh job leads.
What is a search engine evaluator?
What does a search engine evaluator do? Let's talk about the search engine evaluator job description.
Search engine evaluators rate the accuracy and relevancy of search engine results. When you type a question into Google and press enter, it will show you numerous results.
Have you ever wondered how these search engines know what results to show? That's where the search engine evaluator jobs come in.
Machines and algorithms cannot do everything that humans can do, which is why this job is necessary. Popular search engines such as Google and Bing will contract companies that hire raters to examine the search engine results to determine if they are useful and relevant based on the user intent of the search query.
What does this mean exactly?
How to be a search engine evaluator
Here's an example of how search engine evaluation jobs work:
An user is interested in learning about the new season of Fortnite and they type the following query into their Google search bar: "new season of Fortnite"
The web search evaluator will receive a query and a set of results that they must rate based on the general guidelines set forth by the search engine company. These guidelines are a lengthy PDF that the search engine evaluator must study and use as the basis for their evaluations.
Search engine results are measured by the accuracy and relevancy of their landing pages, as well as the page quality.
So let's briefly analyze the above query: "new season of fortnite."
The user intent is to learn more about the new season of Fortnite. The results should reflect that intent by showing webpages that explain and talk about the new season.
If one of the results that came up in the list was about season two, and you have no knowledge of the game Fortnite; then your job would be to research it to see if that is the correct answer.
Upon researching the seasons of Fortnite, I found out that season two ran from December 14, 2017 – February 21, 2018. Since it is now 2020, that answer would be stale and would not be useful for the user's search.
This is just one example of the many different tasks you may perform as a search engine evaluator. And there are more parts of the rating process than what I have already explained.
Unfortunately, as these companies require you to sign a NDA (non-disclosure agreement) in order to work for them, I cannot get into more specific detail about the exact job tasks.
As a web search evaluator, you will not be limited to just rating search engine results. You may also be rating ads, landing pages (websites), images, videos, and more.
The search engine evaluator may also be referred to as a rater, web search evaluator, internet analyst, or internet assessor depending on the company.
Although all of the companies offer the original search engine evaluator role, they now also offer different variations of similar roles such as "ads evaluator," "maps analyst," "social media evaluator," and many more.
What are the requirements to become a search engine evaluator?
Search engine evaluator requirements:
Fluency in the language of the locale you are applying for
Lived in the country for 5+ years
Familiar with current events
Strong attention to detail
Ability to work independently
Pass a qualification exam
The technical requirements to become a search engine evaluator are:
Must own a smartphone
Must have high speed internet
Must have a PC, Chromebook, or Mac
Must have software applications such as antivirus software and Adobe Flash
Must be willing work 10 hours a week in most cases
Must have Gmail or Outlook depending on which company you apply to
No experience is required to become a search engine evaluator. You should have a good understanding of how the internet works, however.
How much does a search engine evaluator make? Search engine evaluator pay details
Search engine evaluation jobs pay up to $15/hour depending on your country and the company you work for.
With a wide variety of different projects now offered from these companies, you can choose which position you would like to apply for. Each position will have its own pay rate and time commitment required.
Some jobs such as social media evaluators can be required to work 1 hour a day or up to a few hours a day depending on which job you are hired for.
As a rater for Lionbridge, I was required to work a minimum of ten hours a week but had the option to work up to 20 hours a week. Occasionally we would be allowed to work extra hours if there were more tasks available.
How do I become a Search Engine Evaluator?
In order to work from home as a search engine evaluator, you must:
Check to see if there are openings in your locale.
Apply for the position you are interested in.
Pass a qualification exam.
Start working!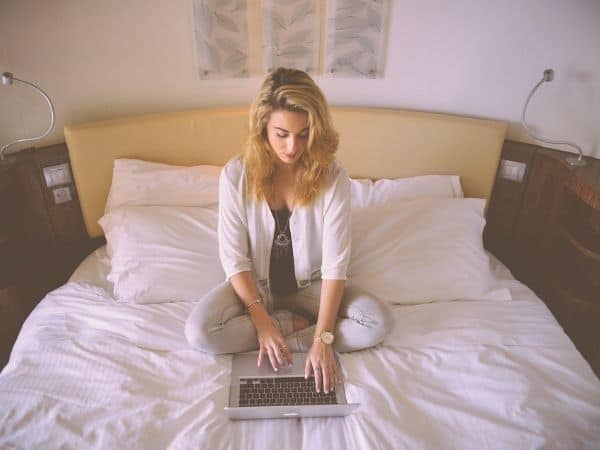 Cons to becoming a search engine evaluator
Hours are unreliable at times. During holidays, you might find that there is less work available to do. This means you may not make your hours for that pay period.
Pay is decent, but most likely will not receive raises. (Unless you get invited to become a senior rater).
There is a minimum time commitment.
You must be a self-motivated worker because you will work independently. (This can be a pro, too!)
You may be required to take an exam before being hired.
You can only work part-time, and have a maximum number of hours that you can do each week.
Search engine evaluator test and qualification exam
Some of the positions have exams you have to pass in order to be hired. You may not be compensated for the time taken to study or take those exams. We will discuss more about these exams below.
Search engine evaluator jobs from home
There are four main companies that hire for this position, and each company has their own titles for the job. The four big search engine evaluation companies are Appen, Welocalize, Telus International (Formerly Lionbridge), and Teemwork AI (formerly Isoftstone).
Here is more information about the four companies who offer these positions:
Appen search engine evaluator jobs
Appen offers roles such as Web Search Evaluator, Social Media Evaluator, Ad Evaluator, Maps Analyst, etc.
They have a plethora of available positions to choose from. The pay will differ for each role, as well as the requirements to be hired. Some positions may require an exam in order to be hired.
This company hires you as an independent contractor which means you must file a 1099 and pay your own taxes. The web search evaluator position is similar to the other search engine evaluation jobs.
You need to commit to 5-20 hours per week, depending on your project. Appen will pay you once a month via Payoneer.
You can apply for their positions on the Appen website.
Related post: Appen Review: Is Appen Legitimate?
Rater Labs search engine evaluator jobs
Rater Labs was acquired by Appen but it is still ran as a separate company from Appen.
They offer similar positions as Appen.
Rater Labs hires raters from the USA only. They pay $11 – $13 per hour.
You must work 15-26 hours per week. They pay via direct deposit or Payoneer.
Telus International search engine evaluator jobs
Lionbridge no longer hires for positions such as Internet Assessor, Rater, Ads Evaluator, etc. Instead Telus Int. took over their clients. They pay you as an employee instead of an independent contractor.
Telus International requires you to take a search engine evaluator qualification exam in order to do web search engine evaluation, as well.
Their exam tends to be the hardest to pass to get hired, and the most tedious. The Lionbridge Search Engine Evaluator exam part 3 is the hardest part of their test, and will require you to thoroughly study in preparation to pass.
You can work 10-20 hours a week. Telus International pays up to $14 per hour. You can expect to be paid via direct deposit every two weeks.
You can apply for a position with them on the website.
Related post: Lionbridge Review and 7 Reasons Why I Love Being a Rater
Teemwork AI rater jobs
iSoftStone search engine evaluation jobs have now transitioned to the brand name, Teemwork AI.
They offer roles such as Ad Evaluator, Search Engine Analyst, Web Evaluator, etc. They hire you as an independent contractor which means you must file a 1099 and pay your own taxes.
They offer free training during the application process and you can work 10-25 hours a week with Teemwork AI. You get paid once a month and they pay $13 -$15 per hour.
You can find jobs by searching on the Teemwork AI website.
Online resources for search engine evaluator jobs and rater jobs
Some great places for search engine evaluators to connect with other raters are on private Facebook groups and the Work from Home World forum. These places were invaluable to me when I first started working as a search engine evaluator.
Other raters can answer questions you have about the hiring process, as well as the job itself. Though keep in mind, you cannot go into detail about specific work tasks on these websites or you will violate the NDA.
Search engine evaluator jobs from home are the best part-time online job with no experience required.